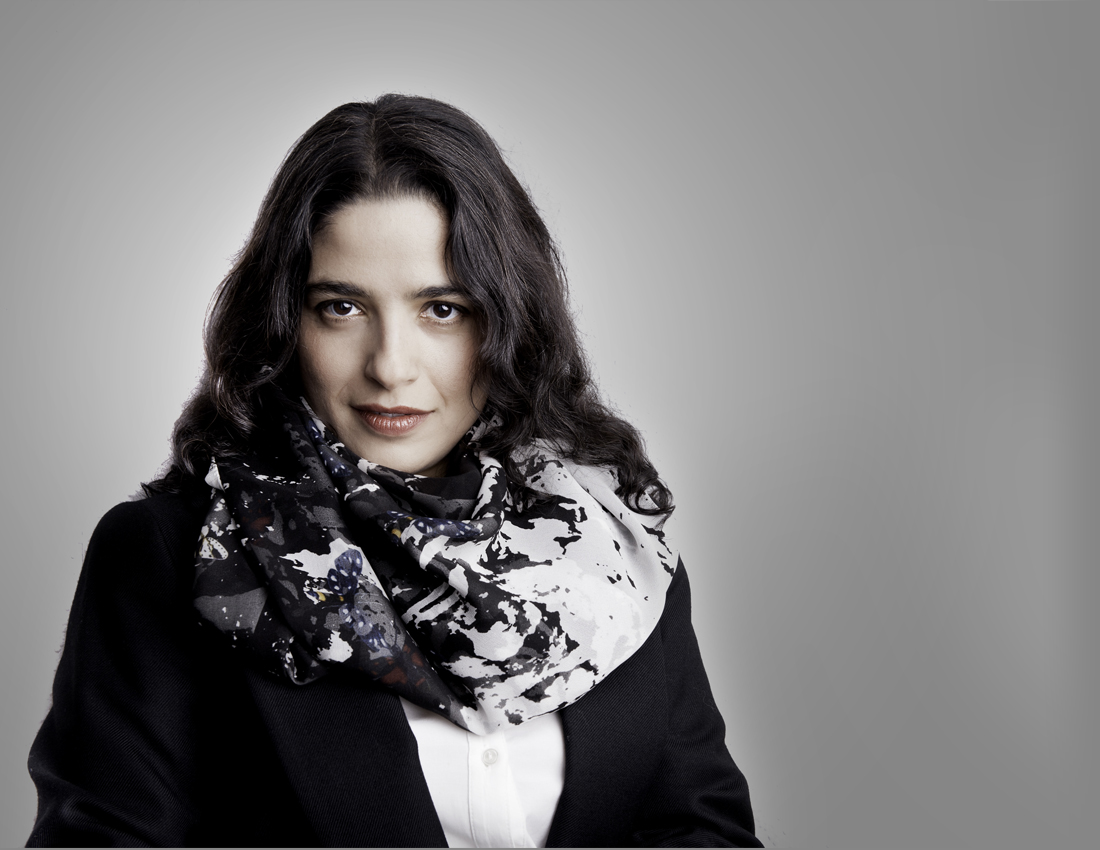 "What an enterprising programme from the Israeli pianist...great charachterfulness...every sonata seems to spring a surprise... fleet and airy"

GRAMOPHONE MAGAZINE, UK
"...probing, incisive pianist with a beautiful sound and an impressively transparent touch...If you like Glenn Gould's Bach, you'll like Yarden's... superb voice-leading and a sense of purpose in every note"

WASHINGTON POST, USA
"Yarden displays an inventively intelligent Haydn, full of wit and abundance, with a delicate, varying touch... glowing, adventurous, at times intimately chamber-music-like, at times grand and orchestral"

FONO FORUM MAGAZINE, GERMANY
"Wherever you listen in this recording, you will be richly rewarded"

PREIS DER DEUTSCHE SCHALLPLATTENKRITIK, BESTENLISTE (Quarterly German Records Critics' Prize, for Haydn CD)

New Reviews of Schumann CD: "Heavenly!"
"Yarden proves once again being amongst the best pianists around...she ably creates an ambiance of dreamy resignation leading into troubled dismay; a masterly portrayal of opposing elements... engaging soul searching tour..
A deeply moving account, landing her audience in the more peaceful waters of the final movement: a love song, lovingly played." by Adrian Quanjer, HRAudio

https://www.hraudio.net/showmusic.php?title=12978#reviews

"Heavenly!... The expression in her piano playing shows her empathy in Schumann's life and mentality. Her technique and acclaimed piano playing, sometimes powerful and articulate, sometimes soft and intimate poetic, are here (again) wonderfully expressed. For the occasion, discover her recording of Klaviersonaten by Joseph Haydn and her original CD "Oscillations" with music by Beethoven and Stravinsky. Very very beautiful. Highly recommended." by Michel Dutrieue, Stretto Magazine, Belgium

http://http://www.stretto.be/2018/04/12/scenes-and-fantasies-de-nieuwe-schumann-cd-van-de-israelische-pianiste-einav-yarden-voor-challenge-classics-hemels/
First Review of new Schumann CD - De Volkskrant
"[Einav Yarden's] new Schumann cd is a gem. Yarden not only paints Schumann's free spirit very accurately, but also handles the delusions from his later life extremely well. The nine Romantic miniatures of the Waldszenen are played with a lot of character, and the Drei Fantasiestücke opus 111 rise from the piano with passion, coming forth from a strong foundation."
Guido van Oorschot, de Volkskrant (Netherlands)
NEW SOLO CD has just been released on Challenge Classics!
ROBERT SCHUMANN - Scenes and Fantasies, new solo CD for Einav Yarden on Challenge Classics (Challenge Records International). The new recording presents Schumann's Drei Klavierstücke Op. 111 (Three Fantasy Pieces), Fantasie in C major, op. 17 and Waldszenen op. 82 (Forest Scenes).

Available via streaming websites (Spotify, iTunes, Amazon etc.), physical copies available on many online shops as well as right here on this website
Click here for more information

See all news